Central African Republic
19-10-2018 | di COOPI
CAR: the Lakouanga shop and restaurant in Bangui is now open!
The shop-restaurant specialized in poultry products and financed by the Italian Agency for Development Cooperation (AICS) in the framework of the project "Support for the development of the poultry sector in the urban and peri-urban areas of Bangui" opened its doors on Friday, October 5, 2018 in Lakouanga - a neighbourhood in Central African Republic capital - at market level.
This shop-restaurant started its activities with the aim of relaunching the marketing of poultry products in order to support poultry farmers in the Bangui region and to promote social cohesion within the Lakouanga community.
The release of the shop's basic equipment on Friday 28 September 2018 by COOPI made it possible to set up and open the restaurant just one week after that date. In the meantime, the managers (members of ANGAC, i.e. the National Association of Central African Poultry Groups) and their staff have accommodated the shop-restaurant and fine-tuned the details: shaping the space, setting up the curtains/tablecloths in the kitchen, etc.
From 24th to 28th September 2018, the staff of the shop-restaurant received training on the catering trades (cooking, service) as well as on the main rules of hygiene. A practical simulation was carried out by COOPI facilitator by creating a menu and testing the dishes to be offered to customers so that the chefs could experiment and learn the recipes. The facilitator took the opportunity to give them some advices and recommendations on cooking methods, menu and food diversification, proper use of cooking utensils, etc.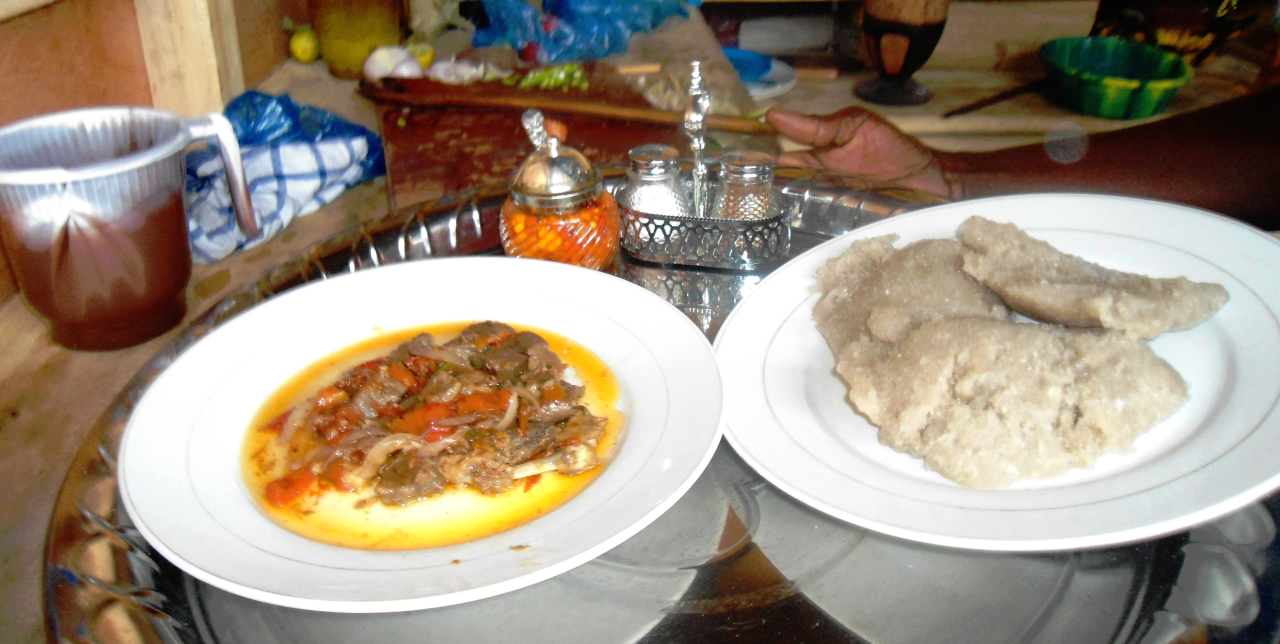 On the menu of this restaurant, there are Central African dishes such as yabanda, "stir-fries", "braised chicken" etc. but also simpler and cheaper recipes such as filled omelettes.
About ten days after the opening of the boutique-restaurant, the COOPI team is going to visit the site regularly to accompany the staff and managers until the end of the project - end of November 2018 - in the management of the restaurant. The result is positive: about fifteen people eat every day in the restaurant, a number that will increase, as the place will become more and more known.