Central African Republic
25-06-2020 | di COOPI
RCA. 90 women enhance their administrative and commercial skills
Central African Republic – From the 15th to the 23rd of May 2020 COOPI, together with the Regional Directorate of Trade of Small and Medium Enterprises, organised training session with the final objective of reinforcing women's capacities in the communities of Mbaiki, Pissa and Nola (Boukoko). 90 women took part into the training improving their knowledge on administrative and commercial management. The training is part of the project "Intervention to support the resilience of the vulnerable population of Lobaye - Phase II" funded by the Italian Agency for Cooperation and Development.
The training, which lasted 6 days, handled themes such as the definition of trade, the different types of trade, the interests of the trade, the different areas of income-generating activities, financial and material management and financing sources. In addition, one day was entirely devoted to trade and discussions on income-generating activities.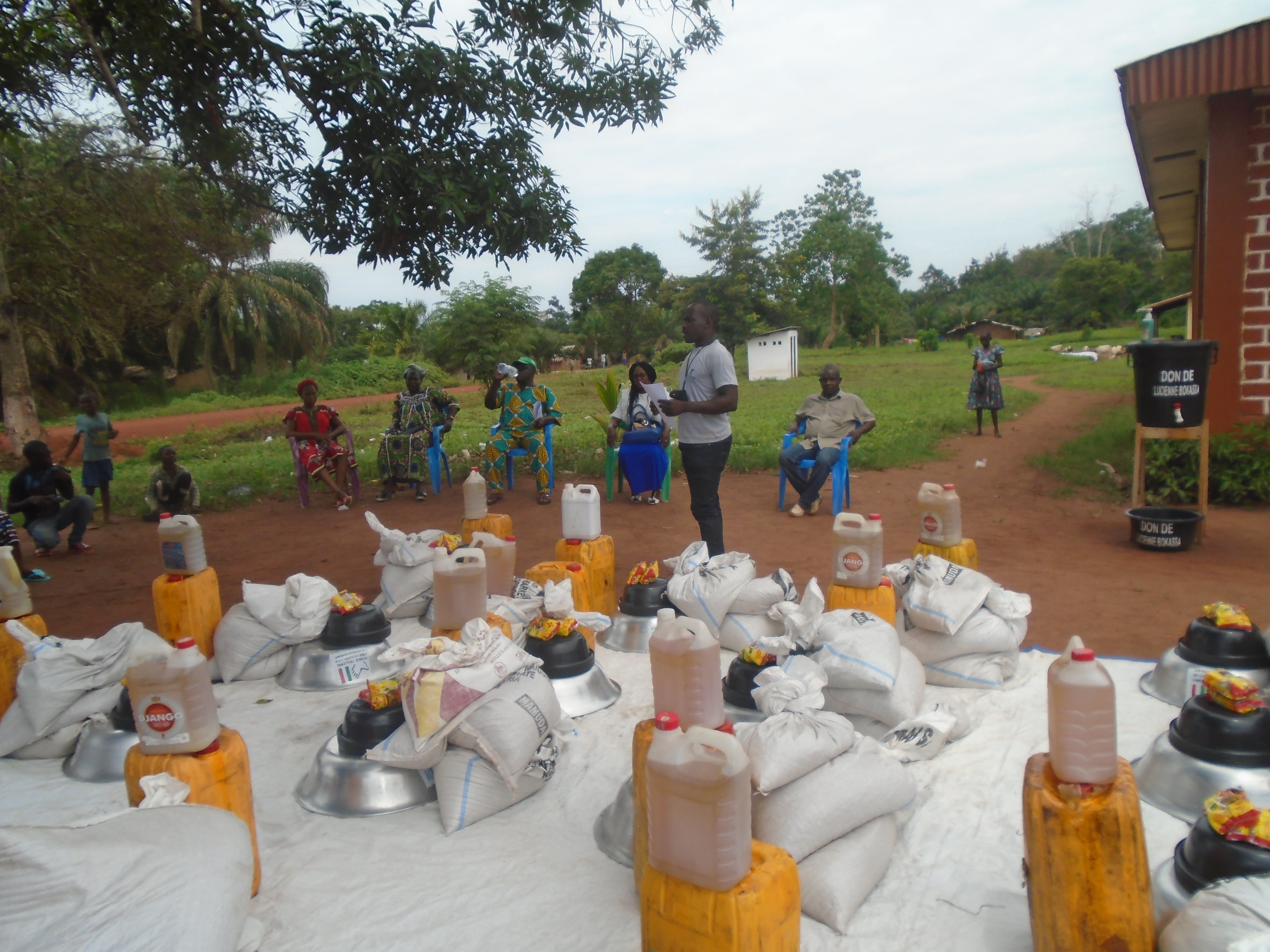 Kit distribution
After the training COOPI provided the 90 participants with the "seller kit" composed by: 90 aluminium bowls, 360 plastic bowls, 720 litres of vegetable oil, 8,720 litres of palm oil, 180 packs of 100 pieces of Maggi cubes, 2,700 kg of peanut seeds, 2,700 kg of sesame seeds, 900 kg of pumpkin, 30 rows of 25 kg onions and 1,800 kg of dried shrimp.
Moreover, COOPI planned the reconstruction and the rehabilitation of three markets to facilitate the sell of agricultural products. A group of 80 people will take care of the hangars, stockages, latrines and salesrooms' construction. Salesrooms will be 104 and women beneficiaries will be able to use them to sell their products.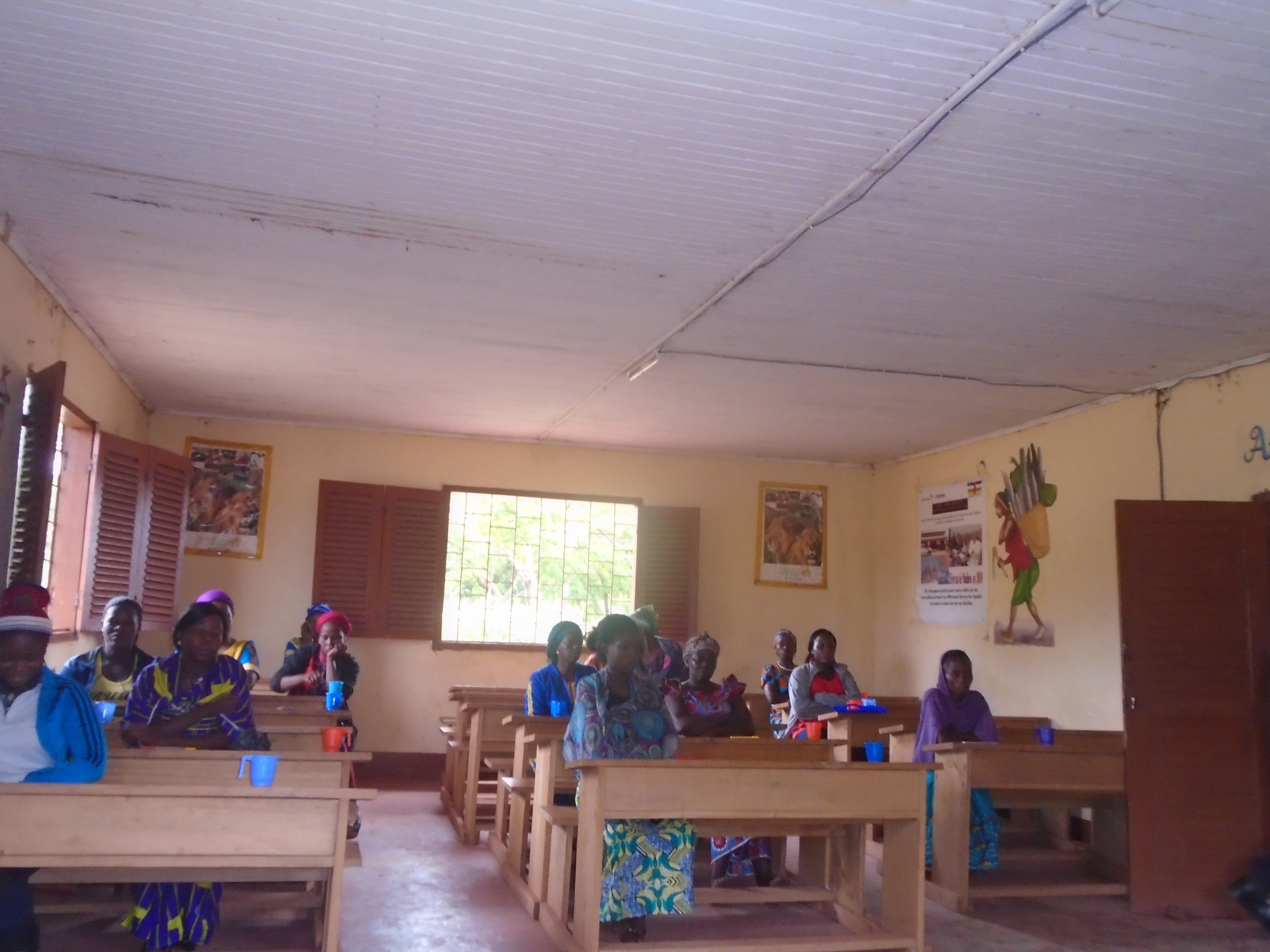 Training session
The month of May was quite challenging for the Prefecture of Lobaye due to security issues. To protect beneficiaries and to avoid movements, COOPI decided to decentralize training sessions in different localities. Moreover, to respect all the preventive measures implemented by the Ministry of Health to avoid the spread of Covid-19, groups were reduced to 6 units each of 15 people.
Since December 2019, COOPI together with the Italian Agency for Development Cooperation wants to reinforce beneficiaries' capacities in the production and management of agricultural products. Thanks to the implementation of this project, COOPI will enhance the resilience of those who were affected by the humanitarian crisis.