Central African Republic
30-08-2018 | di COOPI
CAR: emergency classroom for displaced children
The humanitarian crisis in the Department of Haut Mboutou (Central African Republic) has caused a massive displacement, especially from the municipalities of Bangassou, Zemio and Mboki to Obo, between June and October 2017. IDPs include a large number of children, many of whom are not in school or of school age.
In order to improve the learning opportunities of fled children in Obo, COOPI carried out the project funded by the Humanitarian Fund for 8 months and entitled: "Towards better access to education and protection of vulnerable children".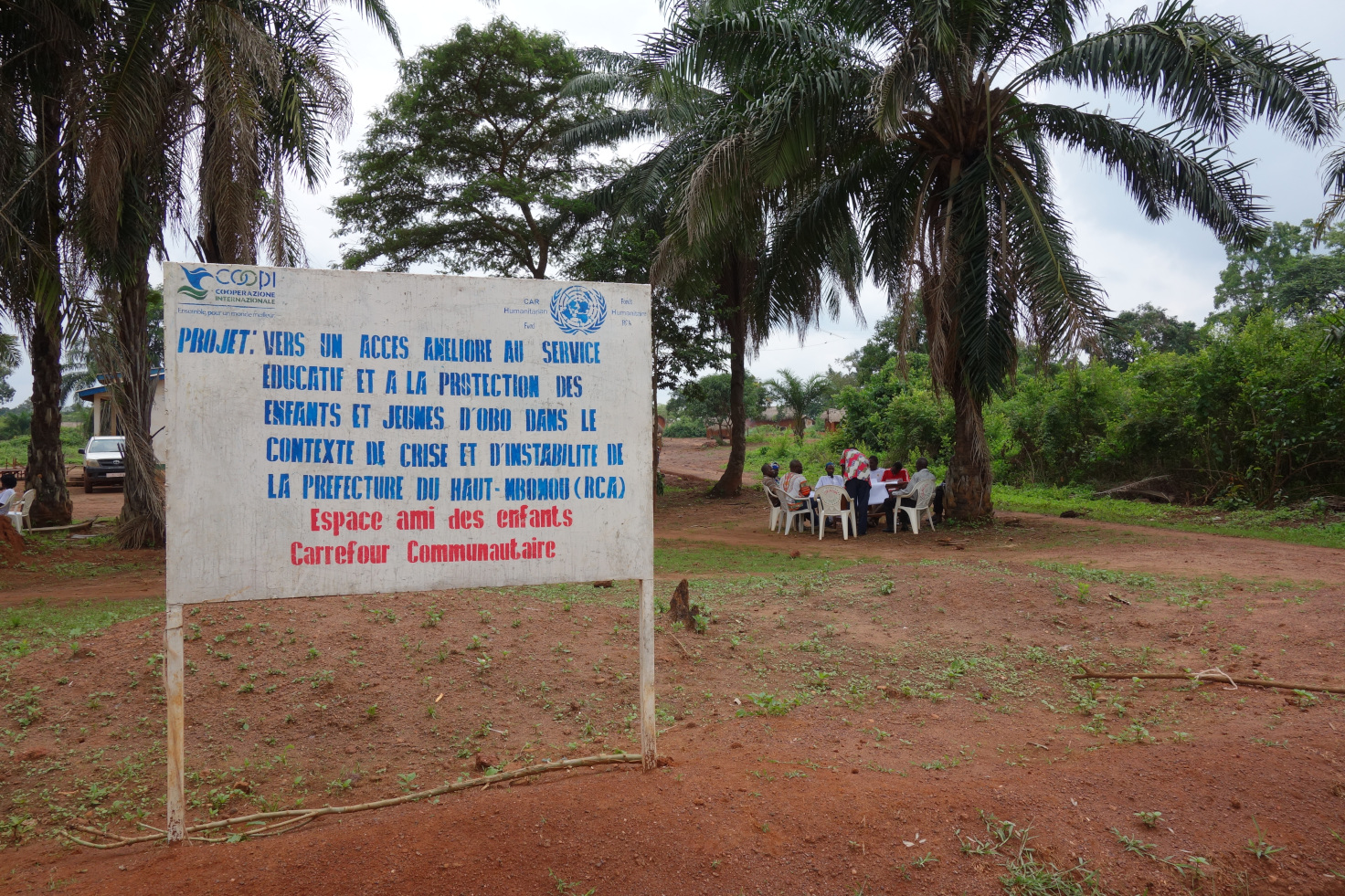 Thanks to the project, the organisation supported 958 displaced children who had been forced out of school by placing them in remedial classes so that they could re-enter existing formal education/schools. To this end, "transition centres", called ETAPEs, ranging from CI level to CM2 level, have been created at several sites in the city. Each child received a school kit so that they could follow the lessons. In addition, COOPI established literacy classes for children who had never been to school.
The political-military events of recent years have profoundly exacerbated the education system, causing decline and lack of qualified teachers, inadequate infrastructure, excessively high prices of school kits and the vulnerability of two-thirds of the community.
To address the lack of qualified teachers, an alternative had to be found. The remedial lessons were given by parent teachers trained by COOPI team and paid for with a monthly bonus. Even with excessively high school costs, the project supported families by paying their children's school fees. In the end, 902 children out of 958 participants in the remedial courses were able to access and reinsert themselves in formal schools.