Palestine
03-12-2019 | di COOPI
East Jerusalem: what do I want to be when I grow up? A new game to find it out
With their ten years of experience in promoting vocational training in East Jerusalem, COOPI staff have invented, designed and produced a set of games for school counsellors to use in providing career guidance for students.
Like in many other countries all over the world, youth, their families and frequently school staff almost only aim at university degrees as a means of sustenance and success in life. Almost 50% of East Jerusalem university graduates, though, are unemployed or under-employed.
To overcome the prejudice children and youth have concerning TVET as a career option, COOPI has organised awareness campaigns, applying existing approaches and integrating them with the playful ones.
Games such as flashcards will help presenting abstract concepts concerning work and hobbies and identifying one's own strengths and weaknesses. By using fun and challenges, towards the self and across groups, they allow the students to express themselves in these topics and acquire knowledge in a seamless way.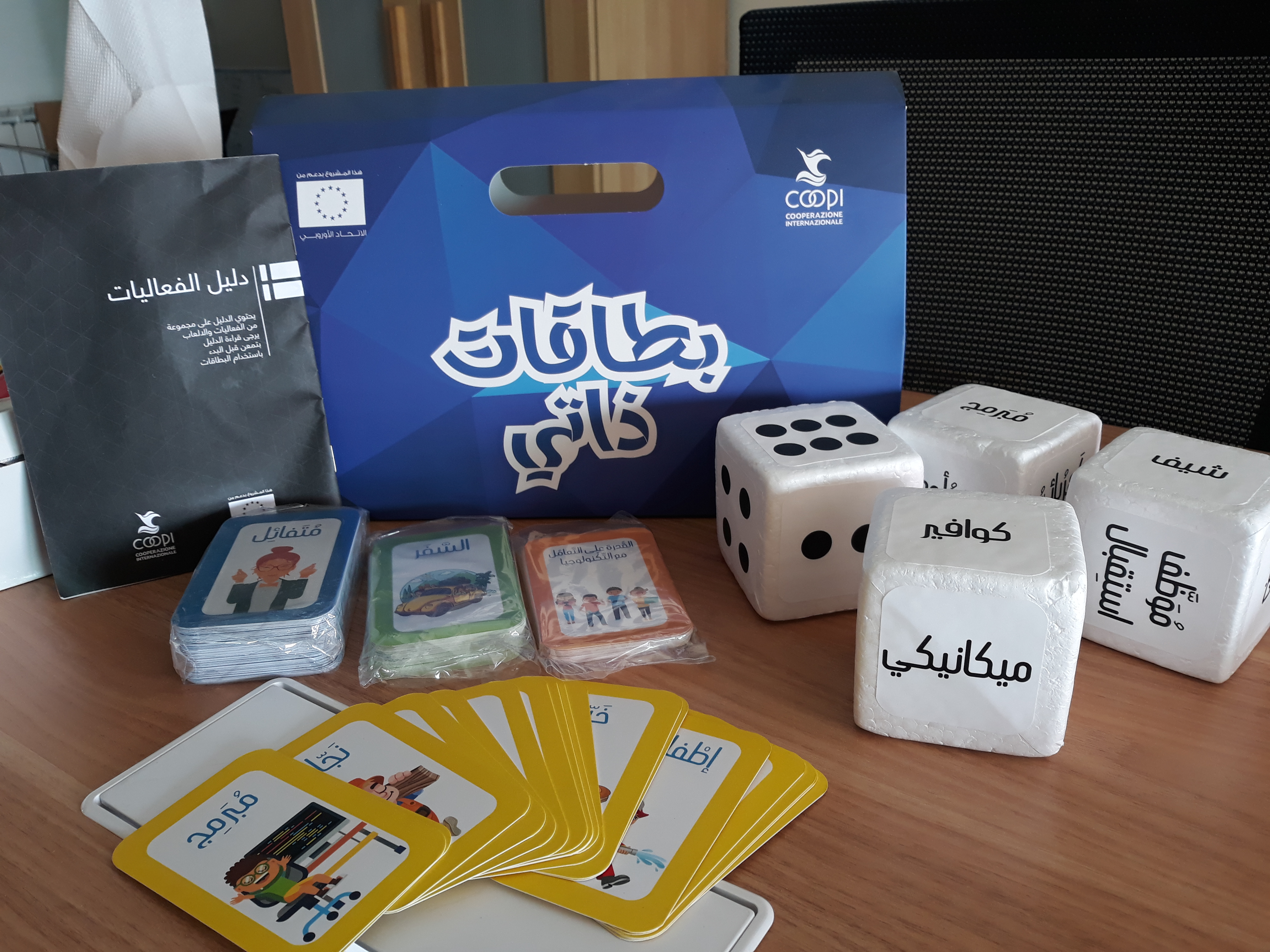 Examples of games to raise students' awareness of TVET
As Tiago Maymone, COOPI Head of Mission in Jerusalem, points out, "The games do not work on their own, students must go through other experiences like those COOPI has being providing, to acquire a full perception of the benefits of TVET. But the games are something very original and engaging, students are eager to learn about their own skills, and they become quite curious about TVET after playing with them. It makes our task easier".
The European Union funded project "Promoting East Jerusalem innovation and sustainable economic development through TVET (Technical and Vocational Education and Training)" ended in November 2019. Now we are aiming at a new phase, to strengthen the links with the labour market and the role of local organisations, as well as reach a broader variety of potential beneficiaries, such as people with disabilities or adults in varying phases of their professional life.