Dem. Rep. of Congo
14-11-2022 | di COOPI
RDC. Official visit of the donors of the Trust Fund for Victims
In early November 2022 the city of Bunia, in the east of the Democratic Republic of Congo, hosted an important visit by the resident ambassadors of the Netherlands, Canada and Senegal, Jolke Oppewal, Benoit-Pierre Laramée and Papa Talam-Diao respectively.
As part of the 20th anniversary celebrations of the International Criminal Court, the Trust Fund for Victims (TFV) organised an accountability activity for donor countries in Bunia from 1 to 4 November 2022.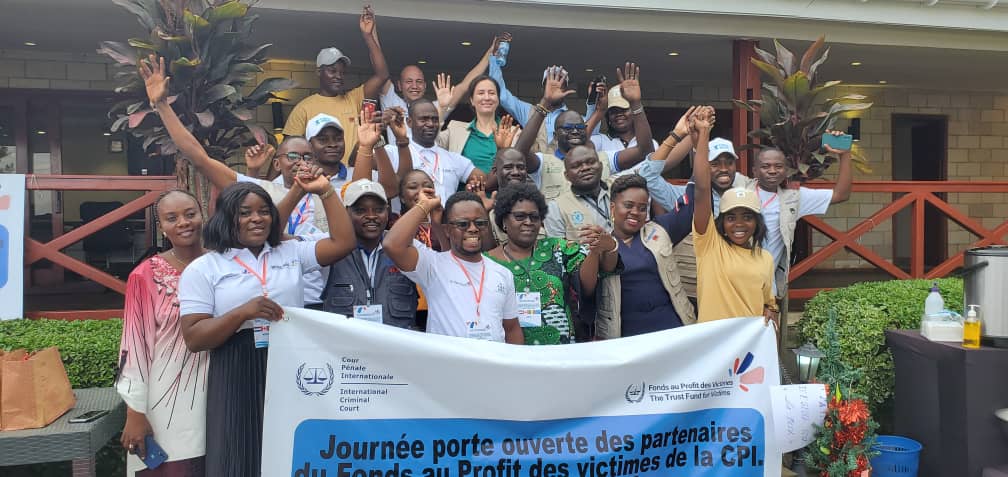 COOPI - Cooperazione Internazionale, an Italian international organisation that has been present in the DRC for 40 years and a partner of the Trust Fund for Victims of the International Criminal Court since 2008 in the province of Ituri, presented to the delegation the level of implementation of the various projects implemented in collaboration with the TFV.
The first project is entitled 'Psychosocial and socio-economic reintegration of girl-mothers victims of the war in Ituri'; it started on 1 May 2022 and will last 12 months. The project aims to:
provide adequate physical and psychological support to 120 single mothers and their children, victims of war crimes and crimes against humanity;
provide 150 single mothers and other vulnerable girls, victims of war crimes and crimes against humanity, with appropriate materials for social and economic reintegration;
to provide 60 dependent children of girl-child mothers, victims of war crimes and crimes against humanity, with materials for their reintegration into schooling; and
raising awareness among 6,046 people on peace education, peaceful conflict management, gender-based violence, mental health and community dialogue.
The second project is called 'Collective amends in the form of services to victims relating to the conviction of Thomas Lubanga Dyilo by the International Criminal Court'; it was launched in March 2021 and it will last 5 years. The project, conducted in Ituri in the Territories of Mambasa, Mahagi, Djugu and Aru, aims to provide psychological/physical support and means for the socio-economic reintegration of 1,500 ex child forcely enrolled into the armed group called "Union of the Congolese Patriot", so that they can lead a dignified life and participate in reconciliation and peace building in their communities.
Resident ambassadors from the Netherlands, Canada and Senegal visited the beneficiaries of the 'Collective Reparations' project and those receiving psychosocial support.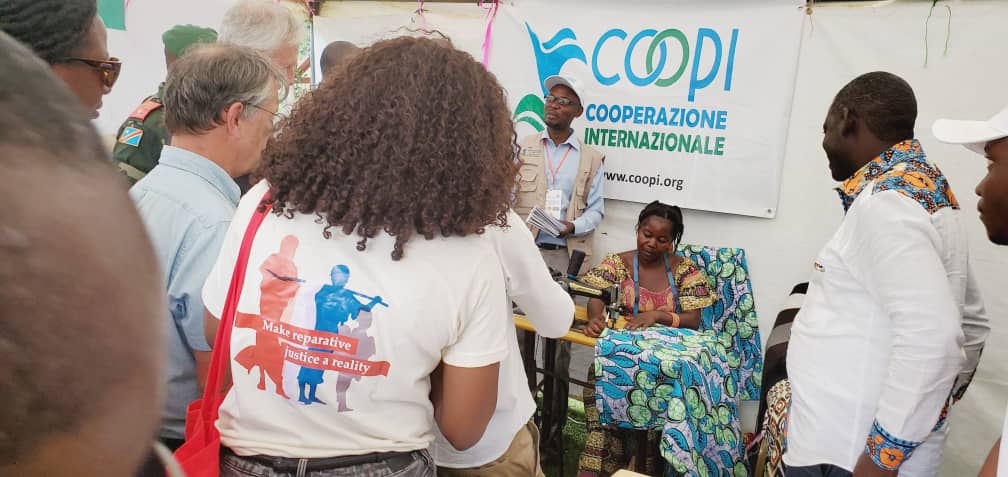 The visit concluded with two main activities during which COOPI showcased the work of the beneficiaries of the income-generating activities and allowed some of them to share their stories of former child soldiers who have become economic agents in their localities, while respecting confidentiality.
During this important visit, the ambassadors congratulated all partners for their actions in favour of war victims and encouraged the Trust Fund for Victims to continue its efforts to ensure the sustainability of its achievements.
The visit is seen as a decisive step in strengthening the partnership between the contributing countries, the TFV and implementing partners, and should enable more resources to be mobilised to complete the various ongoing programmes.