21-05-2019 | di COOPI
Rebuilding hope: FAO meeting with Nobel Peace Prize Muhammad Yunus
May 21, 2019 - Rome
Today, Nobel Peace Laureate Muhammad Yunus made an appeal at the FAO headquarters in Rome, during the "Rebuilding hope" event, where he highlighted progress made by the FAO-Nobel Peace Laureates Alliance for Food Security and Peace.
The alliance was launched in 2016 by the FAO Director-General so that Nobel Peace Laureates could work jointly with FAO to build a virtuous relationship, where food security supports peacebuilding.
Among the other speakers, our President Claudio Ceravolo also took part in the event, by giving visibility to the project entitled "Appui à la création d'un centre pilote de formation et d'insertion socio-économique des jeunes affectés par les conflits en République Centrafricaine", funded by FAO and the Italian Agency for Development Cooperation (AICS) and implemented by COOPI.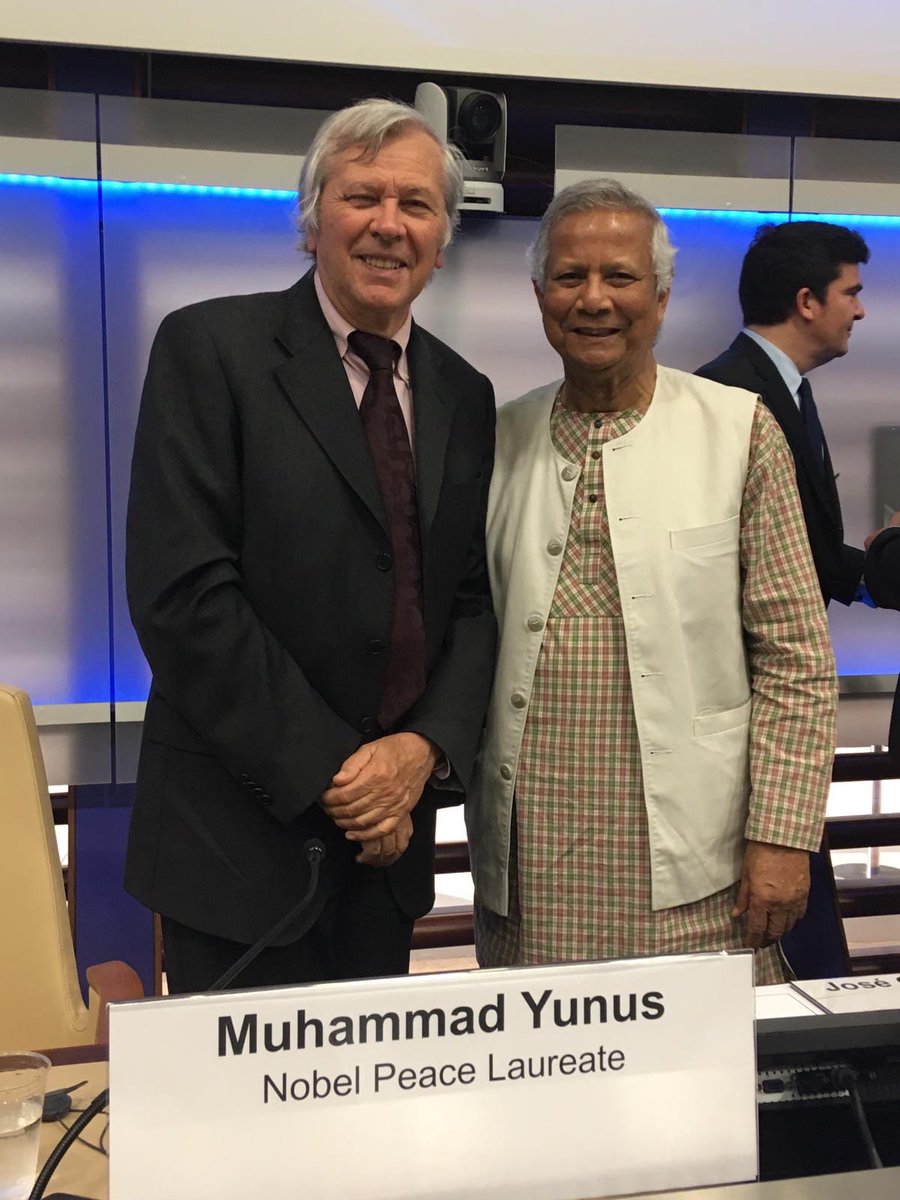 COOPI President, Claudio Ceravolo and Nobel Peace Laureate, Muhammad Yunus
The project drew Yunus' expertise in social business and Yemeni human rights activist and 2011 Nobel Peace Prize recipient Tawakkol Karman who encouraged inter-religious dialogue towards peace, instead.
The meeting has given the opportunity to illustrate the results of the socio-economic integration project based in Bimbo, near the Central African capital Bangui, which aims to:
prevent new clashes in the region;
encourage agricultural production;
promote youth employment and entrepreneurship in agriculture and livestock farming;
encourage demilitarisation and inter-religious dialogue.
During the morning, our President Ceravolo discussed the main activities implemented by COOPI in the Mont Carmel area, based in Bangui.
Here, you can read his full speech.