Education is the most powerful weapon which you can use to change the world (N. Mandela).
Every day thousands of children in refugee camps in Africa and the Middle East face dangers, threats and violence to do what is considered normal for other children, as going to school. Where war undermines communities by making them live in fear and threats of violence, schools built by COOPI offer a safe learning space that protects the physical and psychological integrity of children and teenagers.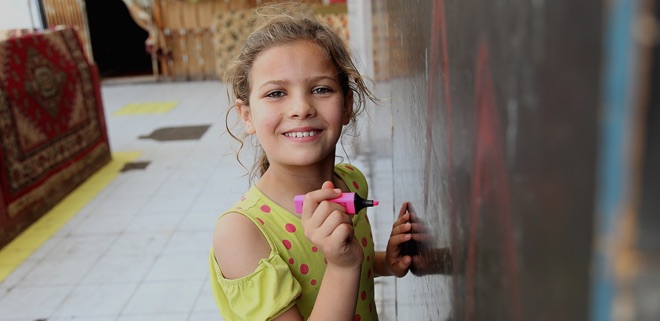 WHAT WE DO
COOPI ensures lessons and sports activities, which can reduce the psychological impact of conflict on students by strengthening their sense of stability and routine. Schools can also respond to essential needs by providing medical, hygienic, nutritional and psychosocial services for students, teachers and families. In other words, schools in crisis contexts are an emblem of hope for today and tomorrow and real opportunities for future generations.
HELP THESE YOUNG WARRIORS TODAY! IT IS THE BEST INVESTMENT FOR A BETTER WORLD.